Some kind of breakthrough.  Some kind of transformation.
ATTEND THIS LIFE-CHANGING EVENT
ASIA PACIFIC
Fri 8 – Sat 9 July 2022
6:00 am – 2:00 pm (Cambodia GMT +7)
7:00 am – 3:00 pm (Malaysia GMT +8)
7:00 am – 3:00 pm  (Singapore GMT +8)
10:00 am – 6:00 pm (Sydney, Australia GMT +11)
USA
Thu 7 – Fri 8 July 2022
4:00 pm – 12:00 am (California, USA GMT -8)
(End time is approximate. May end later depending on group dynamics)
Countdown (Malaysia GMT +8)
Perhaps in your relationship with success, wealth … even money …  maybe you were out to shatter any glass ceilings or barriers you find yourself bumping up against sometimes time and time again.
Perhaps in your career or business… 
Maybe it was about reaching that "next level" whatever that is for you – that promotion you've been aiming for, or going from employee to entrepreneur, or from starving startup to successful, sustainable business, or from successful to even more profitable; more easily and quickly.
Perhaps it was even a transformation in who you are for yourself, your leadership, your communication and your connection with others.
Either way, we know it was important to you and…
                                                                                             … you wanted it.
Our assertion is you still do.
Well we want that for you too.
And our upcoming world first is exactly how we're going to begin the journey of delivering what you want, as promised (until we can physically be in a room together!)
To make sure this delivers what you want – what you came here for – we have taken the best of the best of ALL we have been teaching and sharing with committed individuals and entrepreneurs.  In fact, some 165,000 people from approximately 85 countries – over the last 41, nearly 42 years – and poured it with love, excellence, skill and deep experience into this NEW incredible 2-day opportunity for you.
Now, it has to be said.
Money & You has been the leading wealth development and entrepreneurial program on the planet for FOUR decades. 
It is absolutely tried and proven … 
And while this 2-day is completely NEW – BRAND NEW – NEWER THAN NEW – we have absolutely drawn on our nearly 42 year "vault" of context, materials, learnings, strategies, transformations, breakthroughs, coaching and business and financial acumen … 
We have leveraged the mastery and magic of that deep and broad base to create something NEW.
Something for right now.
Something to make 2021 be one of your best years yet. 
Something that positions you to thrive – yes, even in these turbulent times.
Something, especially for you. 
(Yes. I mean that. Every minute of designing this, we were thinking about you – someone who had committed to a transformational, leading-edge, tried and proven live experience to get something you truly wanted. Our focus moment to moment was "despite these restrictions, how can we deliver that powerfully?!".)
DESIGNED BY MASTERS IN THE FIELD OF TRANSFORMATION AND ENTREPRENEURSHIP …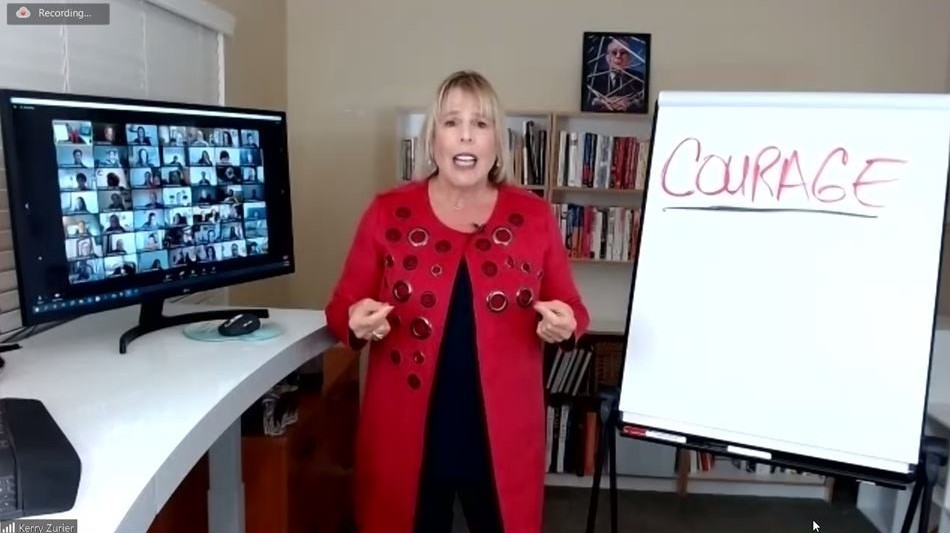 In fact, this 2-day has been designed by our head Money & You Instructor Kerry Zurier – a master coach, entrepreneur and the person accountable for training all of our up and coming Money & You Instructors. 
Kerry has co-created this alongside an astounding team of global experts ranging from Dame Doria (DC) Cordova who has had the rights to Money & You for 35 years, to incredible, experienced Money & You Instructors and entrepreneurs operating $50M and $220M enterprises respectively, to an array of successful business owners and transformational leaders from all walks of life, some of whom have been living and breathing Money & You for 30+ years. 
And the result? 
This program is incredible and I want you to benefit. ASAP.
A BREAKTHROUGH EXPERIENCE … 
Just like Money & You this program is NOT a talk-fest, nor a pitch-fest.
In fact, this is nothing like anything you've done online or in person to date.
EXperience – EXplore – EXpand breakthroughs in 3 KEY AREAS: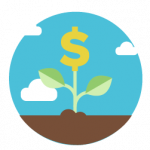 EXPERIENCE shifts in your RESULTS be it your finances, career, business and your level of business acumen and entrepreneurship (no matter if you're starting out or the most seasoned campaigner!) …
EXPLORE your BELIEFS and very own personal transformation – remember your career, your business, your relationships, what's possible will never outstrip "you" and "your stuff" … 
EXPAND your REALITY & your RELATIONSHIP with MONEY, SUFFICIENCY and SUCCESS… You may be blindsided by circumstances, fogging your vision to see opportunities. You can only Change what you can see – increasing your CLARITY, increases your ABILITY (be), AGILITY (do), CAPACITY (have).
Sandy Vosk
President & CEO Advantage Technology Solutions Inc. (USA)
If you want to achieve exponential improvement in your personal and/or business growth, this is an incredible program. Learn practical tips on how to shift your thinking to bring your dreams into reality. Led by an outstanding team of professionals, this experiential – based training can help you unlock what's holding you back as it relates to your attitude/relationship with money. You will learn from yourself and others how to shift from a perspective of scarcity to one of abundance –  leveraging your time and resources much more effectively to achieve the results you desire.
Sharon Honning

Brand Ambassador ShareNode (USA).
This is a really fun, experiential program that has given me more awareness of how I think. It's opening ideas and questions I'd not thought of before. Everything is a choice and there are resources out there I didn't think of before can make life better. It's being open to possibilities, asking more questions, and doing something different to interrupt the patterns that have been running my life. This program has given me a glimpse into new directions.
Chris Mentzel

CEO HINA Power Corp (USA)
This intense online program guides you masterfully and interactively discover what is holding you back and blocking the success that is your birthright in life. It is not an "online course" that is hard to finish, but rather a 14-hour deeply engaging experience where you get to discover yourself through exciting games and deep personal conversations. Yes, transformation is now happening online. Never mind that the participants are in Japan, Malaysia, Singapore, Australia and California – this is every bit as life changing as an in-person workshop. This is just as intense and transformational as an in-person workshop. It is far beyond the video trainings and Zoom experiences you know.
Hank Khoo

Founder & Chief Trainer HANKidz (Malaysia)
Truly an amazing 2-day journey into myself and exploring the world of business, money, self-belief within my realm of inner self — that allows me to create breakthroughs in my perspective of how I see money and abundance. Thank you for such an amazing journey of discovery. I would recommend this to every human soul in this world. A must attend because this will workshop will give you the compass for direction of wealth.
Raiman Au

Director Talent Dynamics (Japan)
If you feel stuck in your life and can't pinpoint the reason why, then this is the perfect program for you because it allows those reasons to surface up and you to gain awareness of them, which then gives you the opportunity to transform and move forward.
Chad Warren

Founder & CEO ZenMoose Capital LLC (USA)
No matter your experience in life and business, you will benefit from this amazing program – it will help you shift your perspectives and transform your self – awareness leading to a more effective life.
Jenifer Wells

Health Educator, Founder & CEO Rawzwellness (Australia)
Intertwines emotional self-discovery with fundamental principles of wealth in an engaging and soulful experience.
Rebecca Allen

Project Director Hawaii Care and Cleaning (USA)
You'll have fun, meet some great/interesting people and expand your global network; and you'll take away key distinctions that will change/improve/optimize your life if you choose to apply them.
Don't Hesitate, Register Today!
EvolveXP
ASIA/PACIFIC
Friday, 16 July 2021 – Saturday, 17 July 2021
7:00 am – 3:00 pm (Malaysia GMT +8)
8:00 am – 4:00 pm Japan (Japan GMT +9)
9:00 am – 5:00 pm (Brisbane, Australia GMT +10)
USA
Thursday, 15 July 2021 – Friday, 16 July 2021
4:00 pm – 12:00 am (California, USA GMT -8)
(End time is approximate. May end later depending on group dynamics)
>> Match Your Time Zone Here <<
Registration for the Live Zoom 2-Day Event is $394. 
Register 2 or More and Save… Only $294 Each Ticket